Can you believe that we are already towards the end of 2022? It feels like just yesterday when we were celebrating the new year .new year in kpop means new comeback , new groups and contracts to renew or terminate them. Here 9 K-pop groups whose contracts will expire in 2023.
The new year means big things, but this is another year where many K-pop groups renew their contracts.It's a tense moment when the group decides whether they want to continue to stay with the agency and promote as a group, or it's time to go their separate ways and begin their solo career journey.A typical K-pop contract lasts seven years, so the group that debuted in 2016 will face renewing their contract next year.
9 K-pop groups whose contracts will expire in 2023
ASTRO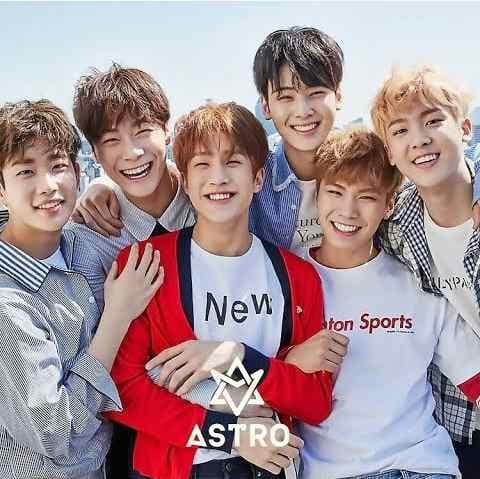 Can you believe it's been seven years since ASTRO debuted? Fans want to know if the group will re-sign.Each of the members has seen a lot of success, but fans are not sure if they will continue to unite as a full group.
BLACKPINK
Recently BLACKPINK has returned with their second full-length album, and the ladies are the queens of K-pop success, domestically and internationally.Will they continue their success, or will the girls switch their careers and focus more on their individual solo careers?
NCT
Subject to a contract extension in 2023, the SM-origin group has become a powerhouse for gen-z Kpop lovers.
NCT fans are looking forward to contract renewals, and SM usually does a fantastic job with contract renewals.
SF9
Heading into SF9's seventh year of promotions, and even though it's later in 2023, fans are already curious as to how they will continue their career path!
VICTON
This year, VICTON is their sixth year promoting. Even though they have a stable fan base, fans aren't sure about a contract renewal, but the good news is that it's not until the end of 2023.
MOMOLAND
Had a huge hit in 2018 with their hit song "BBOOM BBOOM," but since then it's been a pretty quiet ride for MOMOLAND. TryThey have had several member changes since then, and fans are unsure about MOMOLAND's future.
Brave Girls
It's too late to see their success during the COVID-19 era with their hit song "Rollin," and it looks like these ladies are just getting started.After competing in "Queendom 2", they managed to successfully carry out their first US tour, so fans won't be surprised if everyone renews their contracts.
WJSN
The ten women of WJSN will face contract renewal in early 2023, and even after winning "Queendom 2".Despite making a summer comeback with "Last Sequence", fans are not sure that the ten members will re-sign.
PENTAGON
Another group that is in the limelight for contract extensions is PENTAGON. It's uncertain whether all of the groups will re-sign, but fans are hopeful that Pentagon's legacy will continue.There are several groups going through this difficult time and all fans can do is wait and hope that all goes well.
Sometimes, it might be better if the group doesn't renew and they develop their solo career.Whatever the situation, we wish these stars a great year of promotions in 2023, and all the best to them as they stand on the line of veterans of the Kpop industry!What do you think about this list? Which groups will re-sign, and which groups do you think will not?