JJ (재이) is a Japanese-American trainee under BigHit Entertainment, He is a member of the upcoming boy group Trainee A and a former member of the Japanese boy group AMEZARI -RED STARS-. Keep reading to learn more about JJ Trainee A
Profile
Stage Name: JJ / 제이제이
Full Name: Justin Jay Takagi /
Native Name: ジャスティン ジェイ タカギ
hangul : 저스틴 제이 타카기
Birthday: January 27, 2006 (age 16)
Birth place : ?
Hometown : Hyogo Prefecture, Japan.
nationality : japan / American( Dual nationality )
Height: 164.5 cm (5'5")
family : parents, younger brother
MBTI : ESFP
agency : Bighit
Kpop Group: Trainee A
Childhood and Pre-debut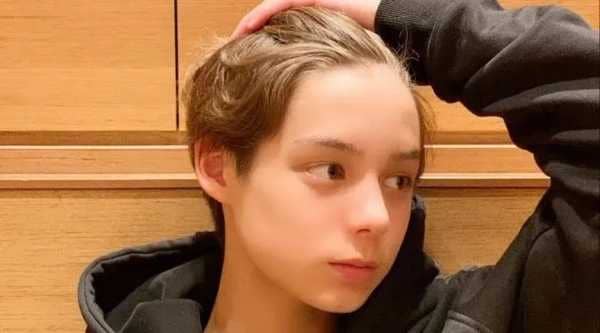 Family: Parents, Younger Brother
He is a mix of white American and Japanese . He was born and raised in Japan and attended a Japanese school. He has an exotic appearance unique to a mixed Eurasian ancestry, and said that he was of .
– He is American from his father's side and Japanese from his mother's side
The United States and Japan both recognize supremacism , so if one of the parents is a native, citizenship is granted regardless of country of birth. As Japan does not allow multiple citizenships, He must choose his nationality before the age of 22 .
He started his child modeling career in 2012
He is a former member of Amezari Red Star. (debuted on August 25, 2015 in Japan)
He joined BigHit Entertainment in April 2021
In June 2021, at the age of 15, she started her life as a trainee in Korea
Training Period: 11 months (ongoing)
He was revealed as a new member on August 22, 2021.
Along with Jihoon , he is the youngest member of Trainee A.
His Korean surname is 'Kwon', so his Korean name is Kwon J-J , but it's not a legal name.
Fun Facts and Trivia about Trainee A JJ
He can play a guitar.
Hobbies: Dancing and traveling
His representative emoji is the bear (🐻)
His favorite color is white .
JJ trainee a MBTI personality type is ESFP. He has extroverted, observant, feeling, and prospecting personality traits.
He can speak Japanese , Korean and English . He is a native Japanese speaker, he can speak Korean well , and he is surprisingly not good at English, but whenever people see his mixed race appearance and talk to him in English, he says he is embarrassed because he is not good at it. However , he tend to do some basic .
His favorite food is Egusi and Fufu (Nigerian melon seed stew). .